01.
Protect your car
We offer Paint Protection packages to enhance and safeguard your vehicle's appearance, using top-quality materials and advanced technology for exceptional results. Trust our skilled technicians to deliver professional service and expertise, prioritizing your satisfaction.
02.
Restore your car
If your vehicle's paintwork is in need of rejuvenation, contact us to arrange a comprehensive inspection. Our team will assess the condition of your paintwork and suggest a suitable package to restore it to its former glory. Trust us to bring your vehicle back to life with professional care and expertise.
03.
Sell your car
When it comes to getting your vehicle sale-ready, we've got you covered. Our pre-sale packages are expertly designed to deliver exceptional results that won't break the bank. With a focus on maximizing your vehicle's appeal to potential buyers, our team will ensure that it looks its absolute best for sale. Trust us to provide the professional expertise and quality service that will help you achieve the best possible return on your investment. Contact us now to learn more about our pre-sale packages and take the first step towards a successful sale.
Did you know that having clear vision whilst driving increases your road safety and also allows others to see you better?This is something that is usually overlooked but is extremely important.
02.
Restore interior comfort and hygiene
A clean interior offers better quality breathing air and doesn't allow any bacteria or mould to grow. Did you know that you are 40% more likely to inhale harmful pathogens if your interior is not cleaned regularly?
03.
Protection against the elements
Due to high volume, low cost manufacturing techniques, modern vehicles are more susceptible to clear coat damage. Having adequate protection is your best bet to ensure your pride and joy is looked after.
04.
Restoring value to your car
Because your vehicle might look old and tired now, does not mean it can't be fixed. We are more than qualified to inspect, plan, and get it looking like new.
excellent service on my gtsr. they went above and beyond just detailing. after sales service has been exceptional. 100% recommend using them.
Matt and the guys are just amazing. Their relentless attention to detail is amazing. My car looks wonderful. Thank you so much!
Very happy with the detail Mirror Finish did on my 02 Subaru STI. Would happily recommend their services to anyone!
A huge thank you to Matt and the team at Mirror Finish Detail for an amazing job on my new Nissan Patrol. Information, service and workmanship were...
Matt and the guys have done it again. They have done 3 of my cars and just keep getting better!
Absolutely wrapped!! Brilliant work down to the finest of detail and extremely friendly and helpful!! Definitely recommending everyone I can!! Thanks heaps guys!!
Matt and the team did an amazing job on my new BMW M140i. Can't recommend them highly enough! Friendly service, extremely helpful advice and the...
Friendly service that delivered high quality detailing, ceramic coating and tinting on my Golf R wagon. Worth the journey even if far away from your home!
The MFD
Difference
At MFD, we are not just detailers, we are genuine car enthusiasts with a passion for Motorsport. Our love for cars is what has driven us to become experts in the field. From vintage Alfa Romeos to modern BMW M3s, we are thrilled to work on them all. Sharing our passion with our customers is the reason we do what we do, and it brings us great joy to see their vehicles restored to their full potential. Trust us to provide the professional care and expertise that your vehicle deserves. Contact us now and experience the difference that comes with working with true car enthusiasts.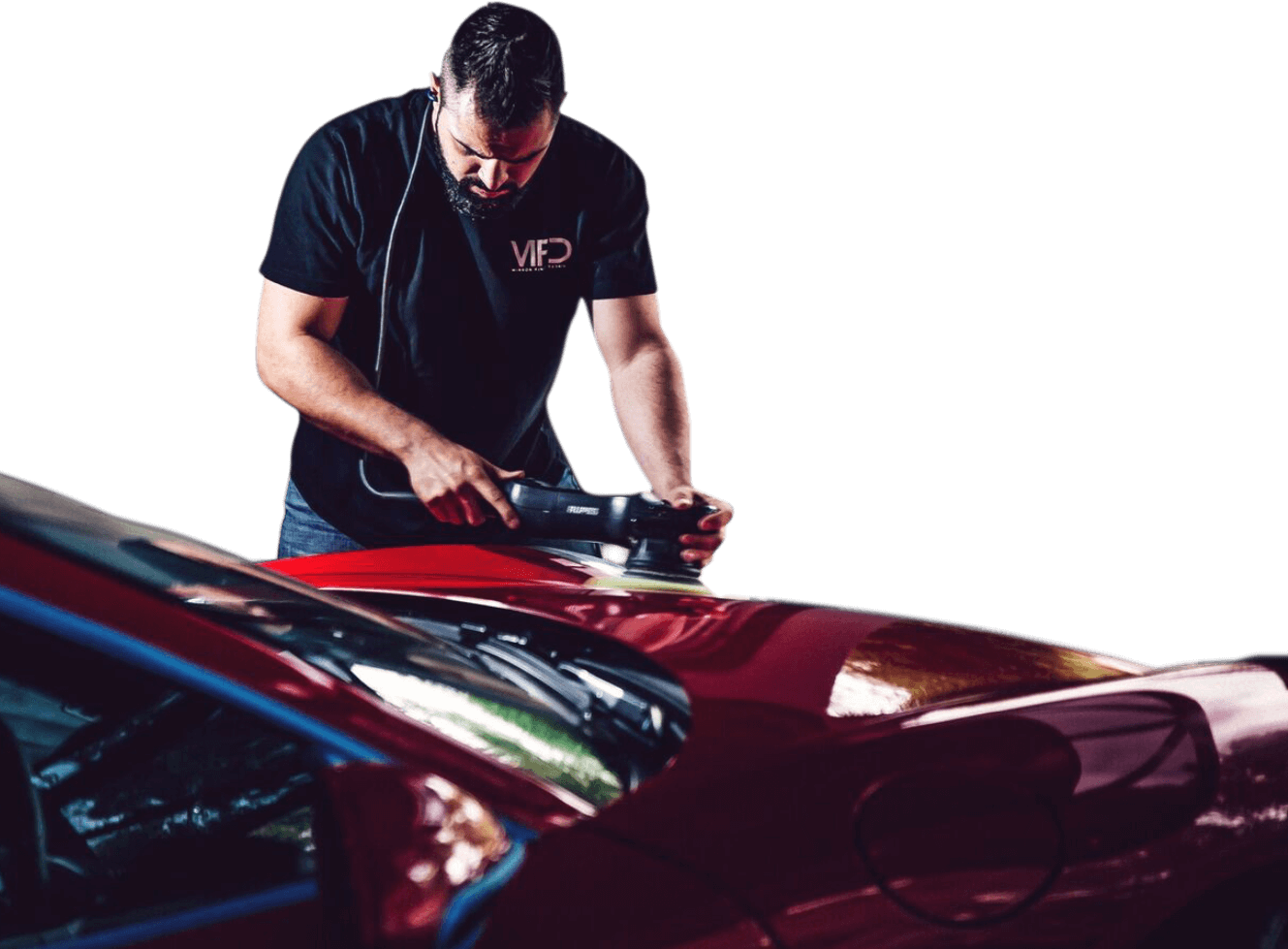 01.
On the regular
Regular car detailing is recommended to maintain your vehicle's appearance and condition. Washing your car once a month is suitable for most vehicles, while a bi-weekly wash is essential for optimal results.
02.
Looking your best
When subjected to direct sunlight, swirls or circular lines may become visible on your car. These scratches usually occur due to improper detailing, resulting in a less-than-optimal appearance.
03.
Do the test
A helpful tip for car maintenance is to check for swirl marks next time you park in direct sunlight. If you don't see any, you're doing a great job!