Get a 100% FREE quote
Contact us and we will arrange to come and see you so we can quote your vehicle.
Our Promise and Guarantee
WRITTEN BY THE DIRECTOR
We guarantee our product and service. This is our unwavering promise to you. We treat your car as our own and take pride in our workmanship. You will not be dissapointed, we guarantee it.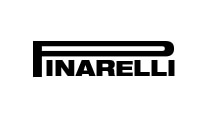 A clean auto is a joy to observe because dirty and dusty autos require the spirit from going everywhere. Also with individuals spending more hours inside their autos instead of their houses, autos become a long residence. So keeping it clean not only outside but the insides is what makes the difference. Auto detailing Melbourne procedure for thorough cleaning auto as entire polishing and waxing. The method for protection starts cleaning totally not only on the surface but from the Interior detailing Melbourne also from the best auto correction. This practice of auto wrap Melbourne is done not only for personal gratification but may be used to organize the auto for auto shows or to improve its worth if resale is meant visit Ceramic coating Melbourne. Find more car detailers tips on our website today. Professional car detailers possess the necessary wisdom and expertise to auto work of Melbourne auto protection. They choose it as a work of "science and art." The Melbourne auto protection on scientific reasons contains components like equipment, compounds, complete information and understanding top of vehicles, standards followed by the business and above all what's needed for the client. The artistic part of Melbourne auto mirror finish comprises the tasks associated with the mixture of all these components into particular processes which work according to every scenario. The successful conclusion works creates quality service and also a happy customer, and this is what professional auto detailer aim for. Get a car detailers qoutes on our website for free. As mentioned auto wrap Melbourne is much more than washing and waxing and total car mirror finish detail comes by working both outside and also the insides. Exterior detailing: The exterior mirror finish of an auto includes auto wrap Melbourne completely surface and bringing a glow to its Melbourne paint correction, Vinyl wrap Melbourne wheel, chrome trim, windows as the tires at the same time. You can find lots of products which might be utilized for the exterior car mirror finish. Included in these are element clay, detergents, waxes, and polishes along with some other applicators like Cut and polish Melbourne. Step one towards exterior mirror finish detail includes washing the surplus soil and dust that's settled on the auto. One must focus on wheels as the rims of the brake after which proceed upwards. The procedure for exterior car mirror finish detail entails cleaning, correcting the surface and shielding and ceramic pro Melbourne. Cleaning removes the different components that settle at first glance by washing and detailing. Normal washing can't remove the soil and pollutants that settle clear layer top layer of the auto. A clay bar can, therefore, be utilized to remove this soil. When still wet following the last rinse, a light spray rapid liquid wax may be placed top auto wrap Melbourne. The correcting procedure calls for shining the surface either by hand or by machine. Shining pads specially made for the function are helpful for removing fine scratches created by improper drying or washing techniques from ceramic pro Melbourne. Shielding last phase where the protective substance is put surface to avoid foreign particles to stick to its surface. This obstacle is so supplied by sealants and waxes. A light buffing with all the wax off towel is most effective means to eliminate any water spots that may have stayed back. The Melbourne paint correction surface so gets a depth, and there's nothing else but a great glow. Feel free to contact us on some car detailers tips today. Ahead whole procedure for exterior detailing is whole, it's great in the event the flat panels such as the trunk, hood and also the roof are clayed. Even though the method takes just a couple of minutes additional, its impact is a lot more, as the smoothness it leaves would possess the customer pleased. Get some tips from experts on how car detailers do the work. Interior detailing Melbourne: The 2nd part of detailing includes Interior detailing Melbourne where the insides auto are cleaned completely by best auto detailing to bring it as close to the first state as you can. This can be completed by vacuuming the auto first or steam cleaning and Ceramic paint protection. This could be achieved by removing the auto seats. Spots covers and upholstery additionally must be eliminated. Various products like autopet shampoos, upholstery foam or spot cleansers might be utilized determined by the autos inside states. Most dust spots and grime are removed from Interior detailing Melbourne. Except for the physical damage all spots are eliminated by the procedure. The next place to be cleaned windows auto detailing. After thorough cleaning using the cleansers, the windows has to be sprayed using a rain repellent that doesn't allow the rain water remain on the window but makes it fall. The regions which include the door panel rim, the dash, as the games console, are of vinyl and so needed to be cleaned first more tips from best auto detailing. Conditioners are subsequently used to heal the vinyl to allow it to be pliable. Scrapes from your speedometer face are removed and polished to make it reflect. It's important to keep in mind the foot pedals, as the steering wheel covers, should never be conditioned as this might make them fall. The heater and air conditioner ports can also be included when Interior detailing Melbourne is authorized on. They've often been cleaned by using Q-tips by best auto detailing. The dust and grime that accumulates in the console seams can also be removed using the same technique. The glass is completely cleaned off any scrapes or pictures both in the outside along with the inside to supply obvious eyesight. Engine bay cleaning: Professional auto mirror finish supply another kind of auto detailing in the kind of engine detailing Wheel protection Melbourne. This calls for Wheel protection Melbourne and its particular, various sections completely by steam, degreasers, high-pressure water along with other best auto detailing. When cleaning the engine, it is crucial the electric or computer modules are kept away from water. So that it's far better to auto cleaners Melbourne the engine using a towel. Besides, the engine has to be cleaned before washing the auto as any debris or dirt in the region which may settle outside can be afterward cleaned during exterior detailing with Wheel protection Melbourne. Here it's significant to notice the procedure for detailing doesn't contain any body work, upholstery repairs or mechanical repairs. It's, therefore, the procedure for auto cleaners Melbourne with Wheel protection Melbourne completely to give it a presentable look and improve its longevity. Auto detailing can be completed by oneself by utilizing detailing kits or might be authorized out by professional detailing firms along Wheel protection Melbourne. As auto detailing is time-consuming it's pricey in comparison to regular washing and auto cleaners Melbourne together with Wheel protection Melbourne. But as this is a great way to bring the auto close to its initial state, it's worth the effort as the price. -------- In the event you would like to begin your car detailing company, you need to get the correct gear, the appropriate training, as well as a strong marketing plan. Even though you will learn many of these matters "in the field," it is better, to begin with, a solid training basis. Your first alternative would be to work with a car detailing shop together with the arrangement the store owner will train you as an owner. That's, not simply show you the way to detail cars, but show you the best way to get customers, order supplies, hire and fire all of the things that only the store owner does. Locating a responsible store owner is uncommon. Only if you signed a contract giving to not compete within 30 miles would someone consent. And even then, you will probably need to work for free to sweeten the deal. Second, there are many well-recognized car detailing schools throughout the nation. RightLook, Detailing Success, Aspect Master, as well as The Complete Professionals all do an excellent job of training feature company owners. They get beginners and show them the best way to detail professionally. This consists of the way to manage severe challenges like carpet stain removal, odor removal, oxidation removal, water spot removal, food spill remediation, etc. Nevertheless, the specialized training is just half as significant as the make or break issue confronting all new car detailing companies: the best way to get customers! In the event you enroll in a car detailing school, make sure you choose the sales and marketing training. You got to understand where to locate the consumers and the best way to sell to them. A lot of the teachers are ex-detail store owners.